As an innovator of service trucks with a deep understanding of operating in remote areas, Shermac is proud to introduce the Mobile Workshop.
Manufactured with the purpose to reduce downtime, while increasing productivity, the mobile workshop is equipped with everything you will need when working in the field. With the front tray designed to hold a generator, compressor, and water tanks, the mobile workshop is fully self-sufficient.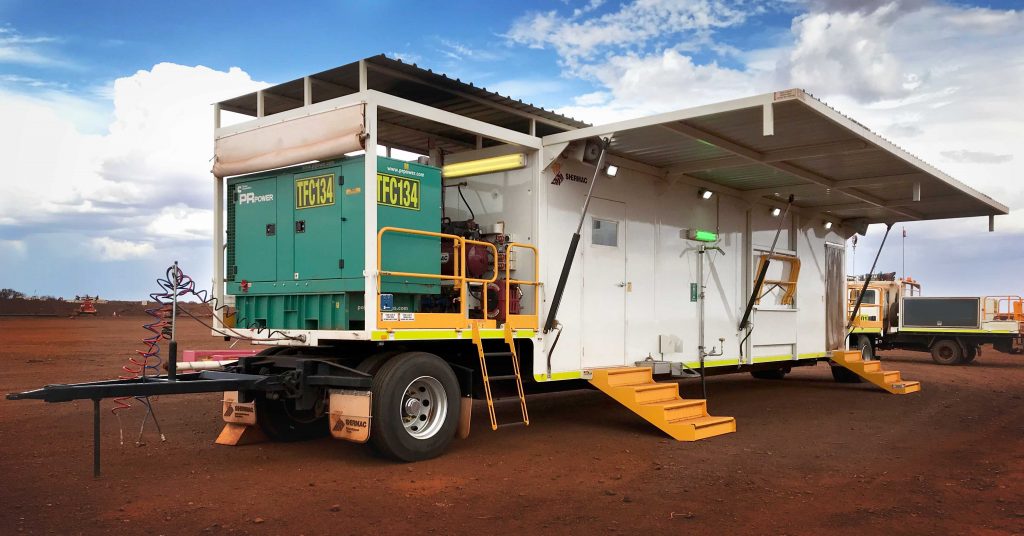 Featuring an easily accessed air-conditioned mess room and workshop, the trailer provides protection from the harsh elements that can be faced on site. This versatile workshop has the capacity to carry all necessary tools for onsite maintenance and servicing, while also reducing downtime experienced during lunch breaks, allowing for continuous work out in the field.
With the needs of every work site differing, Shermac is able to tailor your Mobile Workshop to suit your specific requirements. Contact us or call us today to find out how the Mobile Workshop can assist you in reducing downtime and increase productivity.