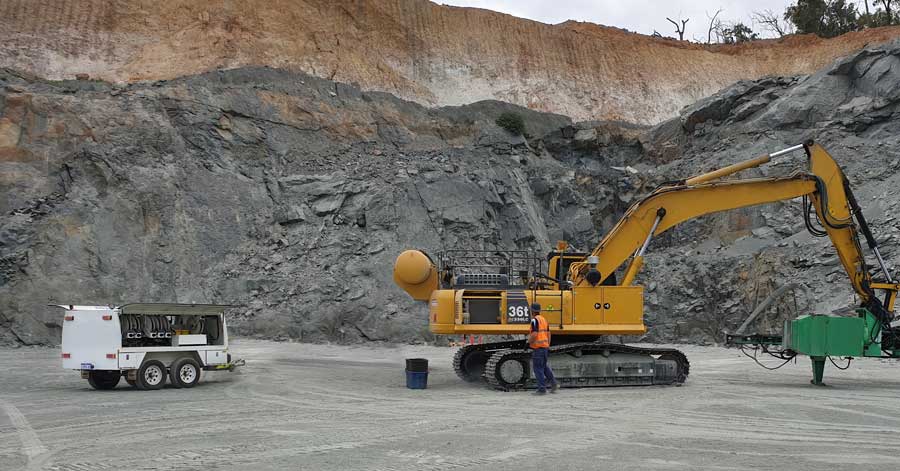 As an operator, you need to be ready when unexpected situations come up, and solve challenges creatively, quickly and efficiently. You don't have time to work with substandard vehicles that can't withstand the harsh environment, including the extreme heat, cold, dust and other conditions you and your equipment are exposed to on a daily basis. You use these vehicles, so Shermac understands you know what you need to be successful.
Shermac is the solution to your business challenges. We design, manufacture, supply, and support innovative products and provide reliable, responsive services that help you carry out your responsibilities as an operator. You use it and know what you need, we listen and build it. We provide a wide range of specialised support vehicles that enable the mining, civil and commercial industries to get the job done, over and over again.
Shermac is an Australian-owned and operated business that custom-build water cartage and support vehicles for sectors from a purpose-built design and manufacturing facility in Dalwallinu, Western Australia. You want intelligent design that ensures productivity and efficiency. That's why Shermac is a low-risk solution: We get it right the first time.
Other companies offer standard equipment, but you are confronted daily with unique situations where standard equipment doesn't solve problems. You deal with dangerous situations and a harsh environment: it's hot, it's dry and safety is paramount. Shermac builds reliable equipment especially made for your specific preferences and needs. There's nothing "standard" about it. Safety is engineered in; hazards are engineered out.
You have to travel long distances to reach a workshop for repairs and service in Western Australia, Queensland and New South Wales. We understand you need a customised, flexible, innovative design that gets the job done, over and over again. We provide knowledgeable field support and maintenance as well as spare parts in our mobile workshops. We go where you go.
We pride ourselves in always being responsive to our customers. Go to our website at www.shermac.com.au to get your preliminary questions answered, and then get your specific questions answered by contacting Shermac by phone or email. We welcome your questions, and our customers are our top priority.
Learn more about our customised solutions today: We customise service trucks and trailers; mobile workshops; fuel trucks and trailers; water carts; crane trucks; boilermakers; and other products such as trailers, tipper trucks and tilt trays.
Be sure to contact us about spare parts; our knowledgeable customer service will detail what parts we carry and what we have in-stock. Trust Shermac to provide end-to-end support from design, sourcing, manufacture, hand-over and ongoing support and maintenance. We focus on our customers' needs and find solutions for the challenges you experience on a daily basis.