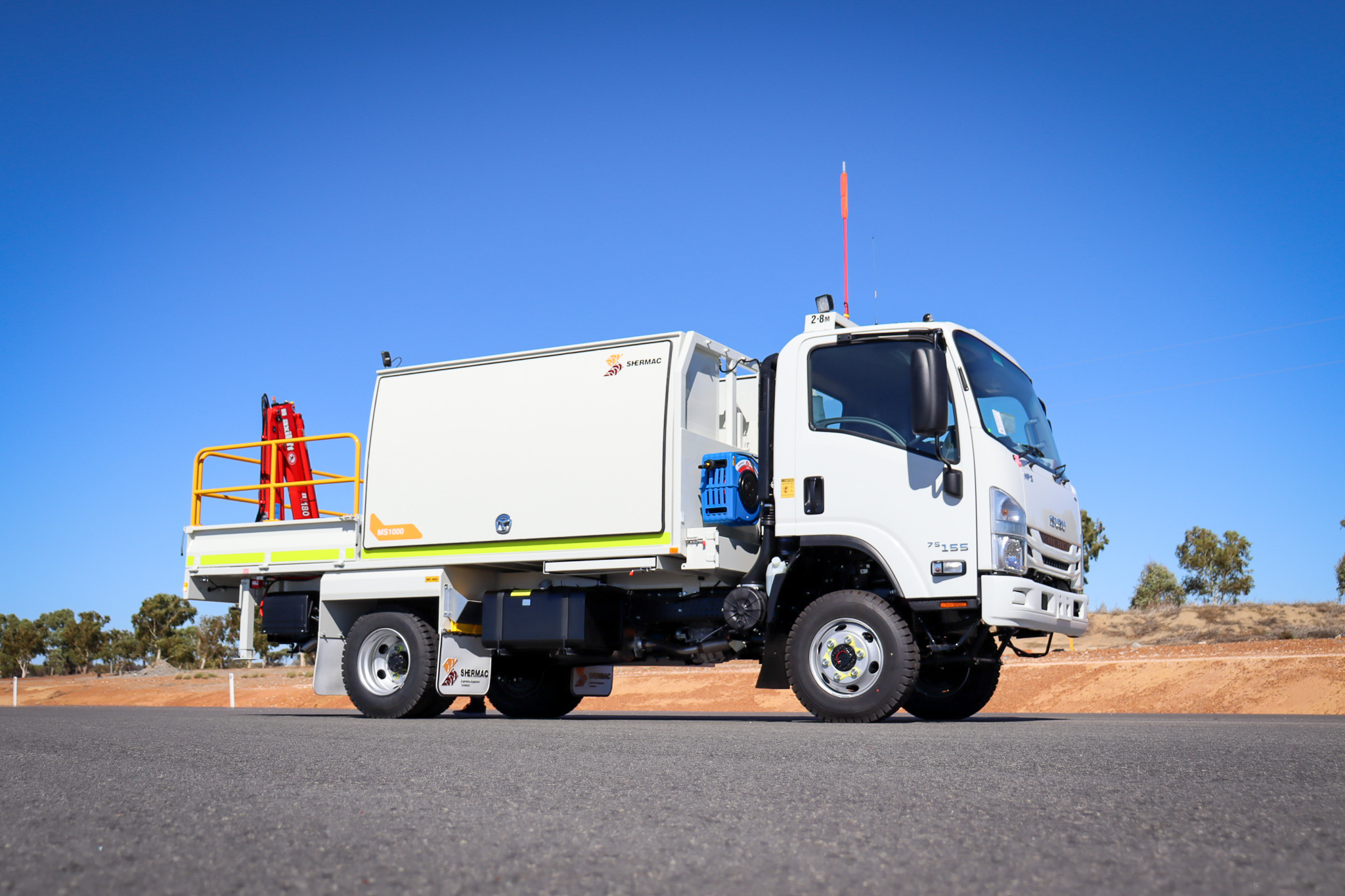 In Australia, a 'mine-spec' vehicle refers to machinery that has been specifically modified or designed to meet the safety, durability and regulatory requirements that are specific to mine safety standards.
There are no universal or nationally mandated 'mine-spec' standards in Australia. Instead, the concept of 'mine-spec' typically refers to a set of specifications and modifications that are customised for each mining operation based on specific requirements, regulations, and safety considerations. These specifications and modifications vary depending on the type of equipment or vehicles being used, the mining environment, and the relevant state or territory regulations.
The mining industry is subject to various safety and compliance regulations that govern equipment, vehicles, and operations. Some of the key regulatory bodies and standards include:
Safe Work Australia: Safe Work Australia provide guidance on various aspects of safety, including the use of equipment and vehicles in mining operations.
State and Territory Regulations: Each Australian state and territory may have its own mining safety regulations and guidelines. These regulations can vary slightly from one jurisdiction to another but generally adhere to national safety standards.
Australian Standards: The AS/NZS series includes standards applicable to equipment used in mining. While not specific to 'mine-spec' vehicles, these standards often provide guidance on safety features and requirements.
Industry Associations: Various industry associations may provide guidelines and best practices related to safety and equipment use in the mining sector.
While there are no universally standardised 'mine spec' regulations in Australia, the core principles of 'mine spec' vehicles and equipment typically revolve around safety, durability, and compliance with relevant regulations.
Here are some common features found on a 'mine spec' vehicle:
Enhanced Safety Features:
Battery isolation with lockout mechanism
Always-on headlights
Elevated taillights
Emergency egress options
Falling Object Protection Systems (FOPS)
Fire suppression systems
ID signage
Roll-Over Protection Systems (ROPS)
Wheel nut indicators
Durability and Robustness
All terrain tyres
Heavy-duty suspension
Reinforced frames
Environmental Considerations
Bunding systems
Emissions control
Operator Comfort and Ergonomics
Climate control
Dust control
Ergonomic seats
Noise reduction features
Vehicle access systems
Ease of Maintenance
Accessible components and service points
Self-reporting systems
While 'mine spec' vehicles may have a higher upfront cost, long term value is created through their durability and reduced maintenance needs and often lead to a lower total cost of ownership over their lifespan. In addition, 'mine spec' vehicles often hold their value better in the resale market due to their durability, compliance, and reputation for safety.
———
Shermac is an Australian family-owned business that has been fabricating high quality, mine-spec water carts and service vehicles for the mining sector since 2002. The Shermac team has a deep understanding of operating in remote areas of Australia, so we can relate to the tough conditions that customers deal with on a daily basis. Shermac has unprecedented experience in engineered-for-purpose water carts and service vehicles that operate safely, efficiently, and effectively within their intended operating envelope, optimising productivity and utilisation, and minimising operational risk for our customers.   
If you'd like to discuss your next project, please call our team on 1300 799 943 or email [email protected] with your inquiry.