By: Robert Ray, Business Development Manager at Shermac
Purchasers of service vehicles for mining and construction must decide whether to buy a standard, "off-the-shelf" vehicle or one specifically designed to fulfill all expectations and meet all challenges. While the purchase price is a key factor in any such decision, other important factors must be considered to achieve the most valuable outcome. These considerations should include fluid tank capacities (these are generally determined by the available carrying capacity of the truck), fuel delivery flow rates and the usability and maintainability of the module.
Vehicle holding tank size
Shermac service vehicles are designed to maximise the available capacity of the carrying vehicle. By designing each module to optimise load distribution, we are able to increase the size of fluid tanks which increases the fueling capacity of the vehicle. Getting more fuel and lubricants across the site in one trip reduces downtime.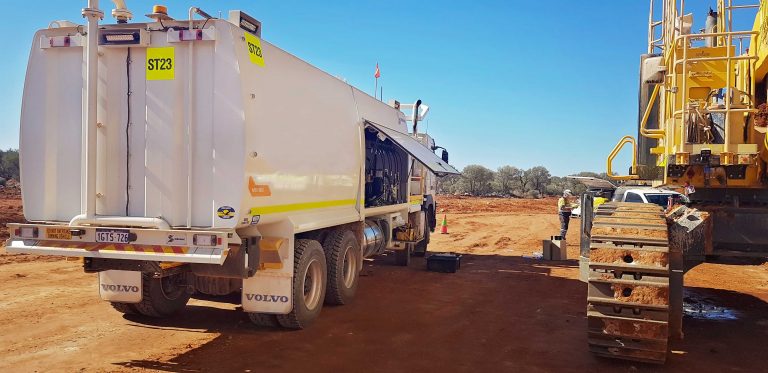 Fuel delivery rates

Fuel delivery rate is something mine sites could improve on to considerably increase the output of their operation with the same resource. On mines, time equals money and any downtime, planned or not, is tonnes of product not being produced.
The cost of downtime for a large mining machine can be as much as a $80k per hour. For smaller primary machines it can be up to $40k per hour. For example, a non-customised service truck might typically pump 380 litres of fuel a minute, taking 30 to 45 minutes to refuel a large mining vehicle. By contrast, a customised Shermac truck would maximise the delivery rate up to 800 to 1000 liters per minute and only take 15 to 20 minutes to do the same job, halving the downtime and lost productivity. Saving up to $30k in downtime per shift is equal to saving almost $10 million per year on a single machine.
Another area of concern for managers on mine sites and large civil infrastructure projects is the slow speed of transferring bulk grease in cold temperatures. Shermac service vehicles have designed a unique solution to this problem by placing the grease compartment adjacent to the PTO oil powering the pumps, which generate heat, grease becomes less viscous thereby reducing the time required to transfer it from the service vehicle to the machine.
Find out how Shermac work with clients to customise service trucks and support vehicles.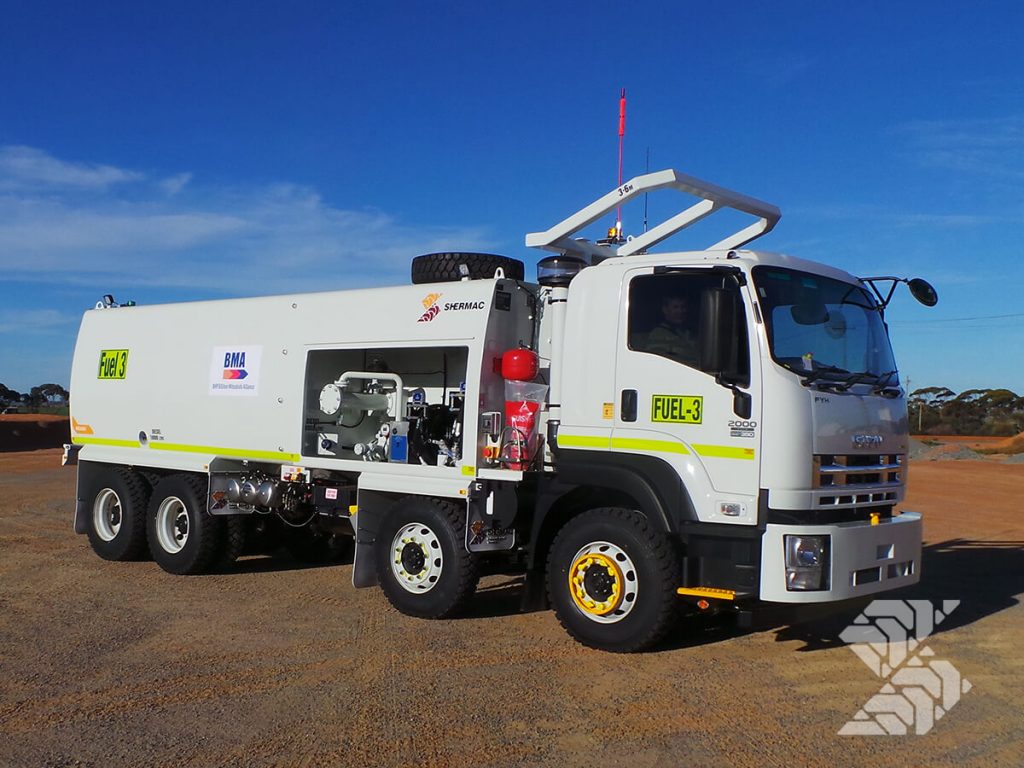 Usability and maintainability
Shermac vehicles are designed specifically with usability and maintenance requirements in mind. For operators, controls and storage areas that are ergonomic, easily usable, reachable and cleanable are of significant advantage.
Traditionally, the parts of vehicles that need to be accessed regularly were tucked away and hard to access. Listening to customer feedback, Shermac rethought its designs to take maintenance issues into account. Now, for example, mining service trucks have pumps located on one side of the vehicle and hose reels on the other, so all the places that need to be regularly serviced or maintained can be easily reached without working in confined spaces or at heights without fall protection.
Weight distribution
Standard service vehicles have a severe disadvantage when it comes to weight distribution. A manufacturer of non-customised vehicles will provide a standard body that fits a certain sized vehicle, but this limits the ability to control axle loading. To complicate matters further, technical weight limits can vary between vehicle manufacturers for the same sized vehicle. And, if that's not enough, vehicles used on public highways are limited by both the technical weight the vehicle can carry as specified by the manufacturer, and the legal restrictions. For instance, on the highway the allowable weight for a single axle vehicle is seven tonnes but the vehicle's technical weight limit might be 12 tonnes. Even though the truck is designed to carry the higher weight, it is illegal to do so on a public road. Shermac has a very good understanding of these limitations and through a consultative process will maximise the vehicles' capacities but stay within the boundaries of the law and the vehicle ratings. This is an important consideration for the safety of the operator and for the risk of litigation in the case of an incident.