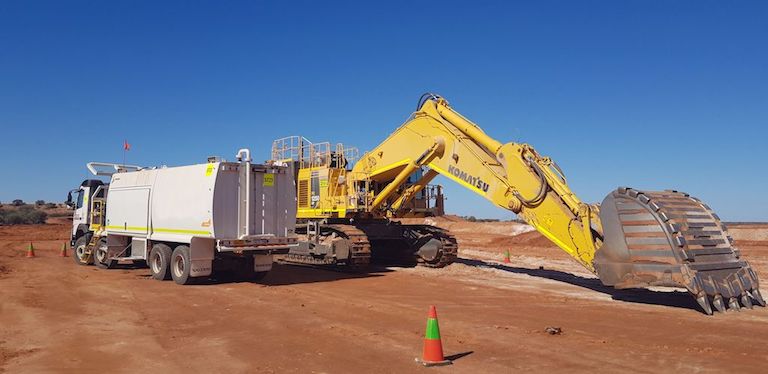 HOW SHERMAC BUILDS CUSTOMER FEEDBACK INTO OUR DESIGNS
Shermac has been providing customised, engineered-for-purpose service vehicles to the resource sector for two decades. While customisation is critical as vehicle design must reflect the specific operational needs for the unique environment of the customer, it is also an opportunity for continual design improvements that increase vehicle reliability, productivity and uptime, and minimise risk for customers.
Shermac Production Manager, Steve Ray commented, 'Shermac has been in business since 2002 and many buyers have been in and around service vehicles longer than we've been in business. They've worked their way through the ranks from servicing equipment to senior management roles. They've done the job, seen what works and what doesn't work, and they bring insights from many years of experience. As customisation is part of our DNA, we actively seek input from our customers about what can be done differently and better'
An example of this is how Shermac addressed a customers' concern about potential cross-contamination of fluids. A service vehicle might contain as many as eight different storage tanks with each compartment containing a different fluid. The customer was very concerned that undetected cross-contamination between, for example, coolant and engine oil would have a serious impact with huge potential repercussions if it were to occur.
In response to these concerns, Shermac re-engineered vehicle layout to separate oil-based and water-based fluids and separated individual tanks so that any leak was immediately apparent and cross-contamination could not occur.
Every service person would experience grease viscosity to be a problem. By designing our service truck modules so that the grease tank is adjacent to the hydraulic oil tank module, it is an effective solution to warm the grease, making it easier to transfer into the unit being serviced. It also helps cool the hydraulic oil.
Service vehicles operate in tough off-road environments where the potential exists for the vehicle to become bogged in poor conditions. Working with customers, Shermac designed recovery systems that make it easy and safe to tow the vehicle and these have now become now standard features of Shermac vehicles.
In another example, a standard service vehicle will require a stand-alone delivery system for each of the fluids on-board. Each delivery system will include a filter assembly to ensure the product being transferred complies with particular filtration levels, defined by ISO 4406. To assist in filter maintenance, each filter includes a pop-up alert to advise the operator when a filter change or clean is necessary.
These examples illustrate Shermac's commitment to incorporating customer-led design and engineering into the build of service vehicles to ensure ease of maintenance that maximises vehicle uptime and availability with predictable lifetime cost.