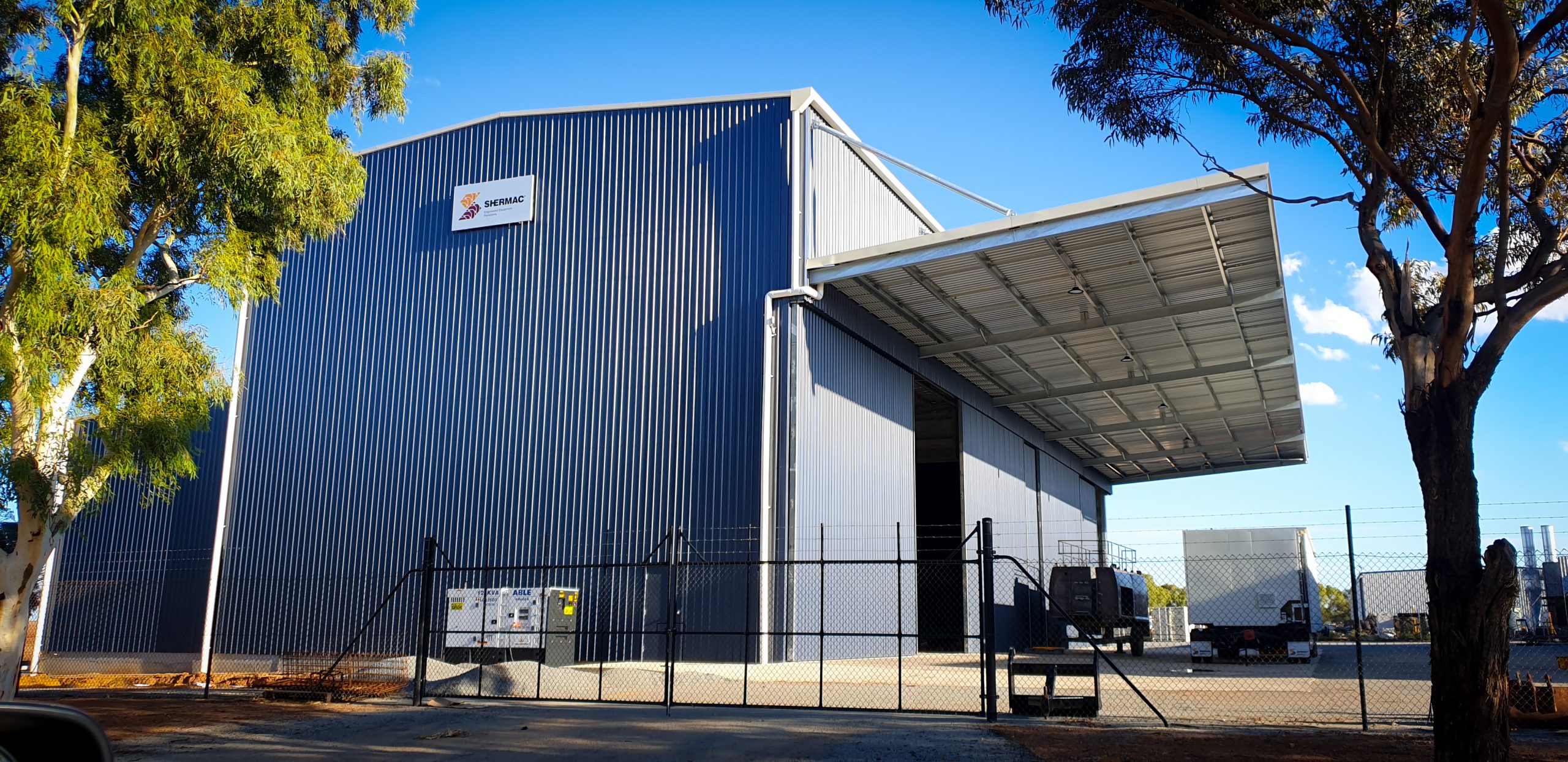 Shermac has been designing and manufacturing custom-built water cartage and support vehicles for the mining, civil and commercial sectors for over 20 years. While the focus has traditionally been on road-going trucks, in response to increasing industry demand, Shermac has expanded its range of off-road vehicles.
The physical size of these off-road vehicles requires a new approach to manufacturing and Shermac are building a specialised facility at its Dalwallinu base to accommodate industry demand.
Off-road water carts and service vehicles have modules that may weigh between 9 and 40 tonnes, and Shermac has constructed a 1,400 square metre heavy fabrication workshop with a 220mm concrete floor that is engineered for 50 tonne point loads.
As tanks need to be rotated a number of times during build, a key feature of the new facility is a custom-engineered tank rotation system where equipment, mounted in a floor pit, is connected to the tank which can be lifted and rotated as needed.
Customisation is critical
Shermac's Chief Operating Officer Steve Ray said, 'Shermac has been providing customised, engineered-for-purpose service vehicles to the resource sector for two decades. Customisation is critical, as vehicle design must reflect the specific operational needs for the unique environment of the customer, and Shermac's end-to-end capability allows us to relentlessly focus on customisation, lowest lifetime cost of ownership and maximising value for our customers.'
Shermac's in-house capabilities include design and engineering, procurement, complete fabrication capabilities including assembly, testing, hydraulic engineering, auto electric, paint and commissioning, and extends to transport, delivery, operator training, after-sales support and parts.
'Rather than simply upgrading our existing production facilities, we decided to separate manufacturing into road-going and off-road vehicle streams. While the new facility represents a significant investment by Shermac, it demonstrates our commitment to off-road service vehicles and is critical to increased production and ensuring the highest quality product'
Steve added, 'The new facility will enable Shermac to remove off-road vehicles from our current production line and into a specialised facility. This additional production 'swim lane' will free-up and increase capacity for our standard range and significantly reduce build-time for tanks for off-road vehicles.'
'This also marks important expansion for Shermac. We are an Australian family-owned business who are passionate about supporting regional Australia and we're delighted that our expansion is creating additional employment opportunities here in Dalwallinu and helping to support our local community.'