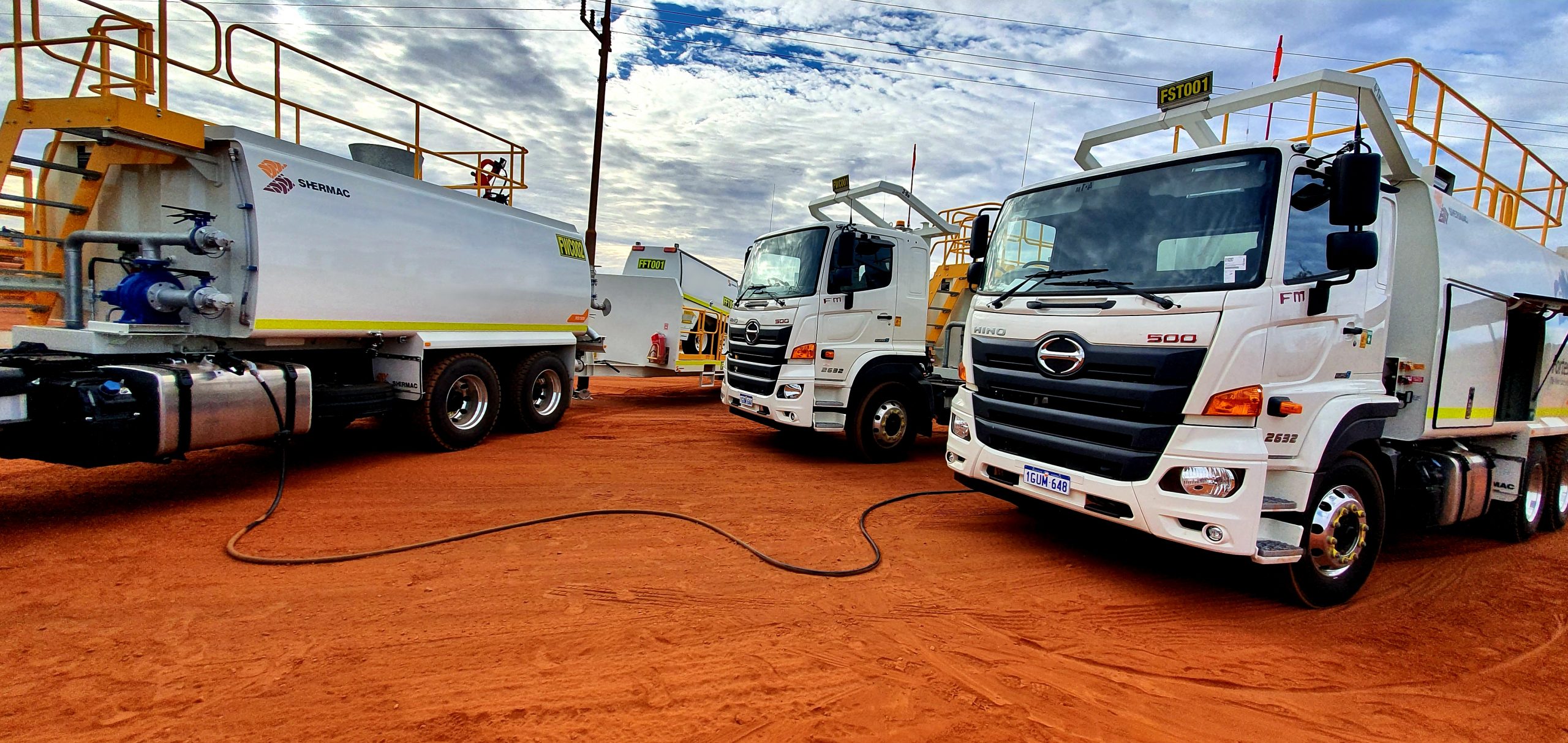 Customisation
Shermac has been building customised, engineered-for-purpose service vehicles to the resource sector for two decades. Customisation is not just tinkering with standard designs and configurations. It means ground-up design that reflects the specific operational needs and unique operating environment of the customer. 
Customisation requires a desire to understand the specific challenges faced by a customer, a deep-seated intellectual curiosity to look for ways to solve problems and do things better, and concept-to-delivery engineering and manufacturing capabilities. Our engineers and designers seek input from all stakeholders including operators, supervisors and maintenance staff to get a detailed understanding of performance objectives and operating environment.
Innovation
The mining support vehicle market is highly competitive and is congested with options for buyers. At Shermac we believe we cannot stand still, and so innovation is part of our DNA.
We are focussed on supporting asset and maintenance managers and protecting them from the risk of unnecessary and costly downtime. We thrive on complexity as this is where the problems lie. Complexity helps us to surface all the issues and to apply our problem-solving and innovation skills to solve every potential challenge faced by our customers.
Safety
At Shermac we say, "safety is engineered in; hazards are engineered out". An operator of a service vehicle will visit a number of different locations during the course of a shift and will perform a range of service tasks and Shermac are relentlessly driven to create safer operating systems and improved operator ergonomics.
Operator ergonomics
The most common task performed by an operator is refuelling and an operator might be required to access the hose reel up to 50 times per day.  While many service vehicles have hose reel access above shoulder height, Shermac position the hose reel as low as possible at an ergonomic height for handling and reduce the risk of shoulder injuries.
On many service vehicles, filters are located behind the hose reels and operator access is difficult. Shermac service vehicles are designed to position pumps and filters away from hose reels and be accessible from the opposite side of the truck. The result is that operators performing routine maintenance tasks on their vehicles are no longer working in a confined space, improving task efficiency and reducing risk.
Safe systems
Grease is essential for lubricating heavy production machinery, but because of its high viscosity, grease injection systems operate under high pressure. Our optional remote-controlled grease pressure release system is a good example of system safety, as it allows the operator to immediately relieve pressure in the grease line and eliminate the risk of grease injection injuries.
Lowest risk
We look at risk through the eyes of our customers and we actively minimise design and engineering risk, delivery risk and performance risk. This means that customers get a custom designed and engineered product on-time, on-budget and as-specified, that is entirely fit-for-purpose and ready to do the job it is expected to do. The Shermac design process is fastidious and seeks inputs from all stakeholders, fabrication and testing is fully transparent, and documentation and handover is extremely comprehensive. At the time the asset is put into service, owners can be assured that the equipment is designed and fabricated in accordance with its required operating envelope.
Lowest cost of ownership
The total cost of ownership (or TCO) includes the purchase price of a particular asset plus all operating, service, maintenance and repair costs over the asset's lifespan. With a long service life, the initial up-front cost of a product is often only a small part of TCO and purchasing managers know that while good procurement is achieving the right price, best value for money is the lowest lifetime cost.
The most crucial factor in minimising TCO is to ensure that operating practices adhere absolutely to operations within the asset's designed operating envelope. This highlights the critical importance of customisation to ensure that each asset is designed to perform a specific range of work and bound by a specific range of inputs and outputs.
A second critical requirement is effective operator care. The operator plays a vital role in controlling total cost of ownership as properly maintained assets require less energy, can consistently maintain rated performance and generate near perfect product quality. Shermac design and engineer equipment to ensure that operator maintenance can be performed quickly and easily including 'self-reporting' products that alert the operator to maintenance needs.
Finally, in conjunction with proper operation, effective asset care has a direct impact on total cost of ownership, including preventative maintenance, scheduled replacements and periodic rebuilds. Again, Shermac's focus on details such as chassis selection, product selection and durability, ease of access and maintenance and availability of spare parts all contribute to effective asset care.
Experience
Established in 2002 and an Australian family-owned business, Shermac has unprecedented experience in custom-built, fit for purpose and lowest cost of ownership service vehicles for mining and civil environments.
The Shermac team has a deep understanding of operating in remote areas of Australia, so we can relate to the tough conditions and environment customers deal with on a daily basis.
With our global procurement network and concept-to-delivery engineering and manufacturing capabilities, we have the resources and expertise to design and build individual vehicles or entire fleets for any industry, operational requirement, or environment. We operate from our state-of-art manufacturing facility in Western Australia, and we are constantly updating our processes to keep up with the latest equipment and technological advances to maximise efficiency.
The crucial part of our process is the ability to listen to our customers, build relationships, and design solutions that best suit our clients' needs and requirements.
That's it. That's why we're successful.