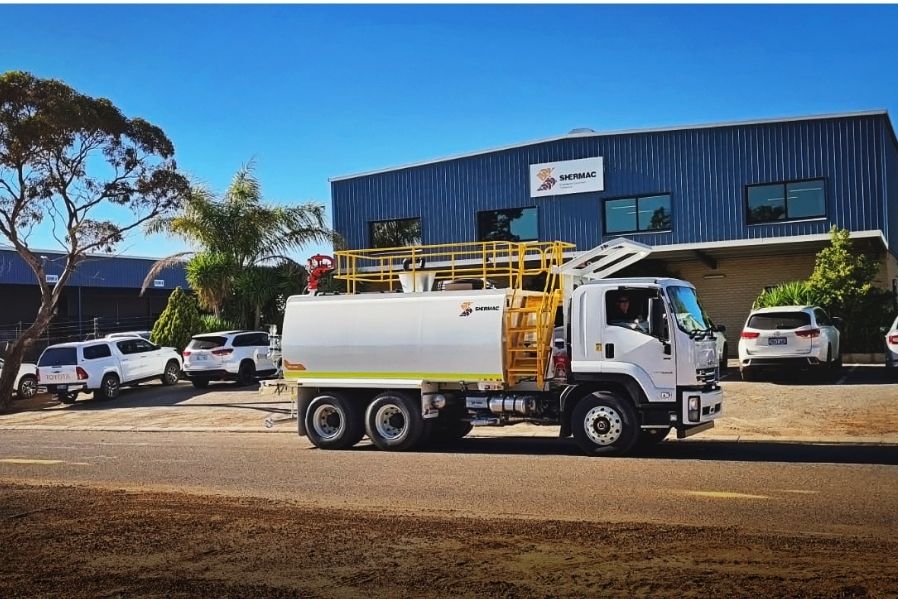 Many businesses have a tagline and while they may sound snappy, they often have no meaning.
At Shermac, our tagline – Safety and productivity engineered in. Hazards and risks engineered out® is derived from real feedback from a customer and serves as a constant reminder to our customers and our employees about what we stand for, what dominates our thinking and how we approach every project for every customer.
Established in 2002, Shermac is an Australian family-owned business that specialises in custom-built water cartage and support vehicles for the mining, civil and commercial sectors.
Shermac was borne out of the realisation that the operational needs and operating environments of customers were so diverse that standardised equipment did not offer them sufficient flexibility and, while customers were looking for customised equipment options, these were not available in the equipment manufacturers marketplace.
The Shermac team has addressed the specialised requirements of our clients that demand one-off engineering solutions to operate in some of the most hostile environments on earth. For the past 20 years, we have designed, engineered and fabricated equipment for some of the worlds' largest mining and civil engineering contractors, including BHP, Rio Tinto, Fortescue, Thiess, Komatsu and Alcoa.
The entire Shermac organisation is relentlessly focused on maximising operator wellbeing, vehicle uptime and productivity with outstanding build quality that ensures lowest lifetime cost of ownership.
We will not settle for anything less.