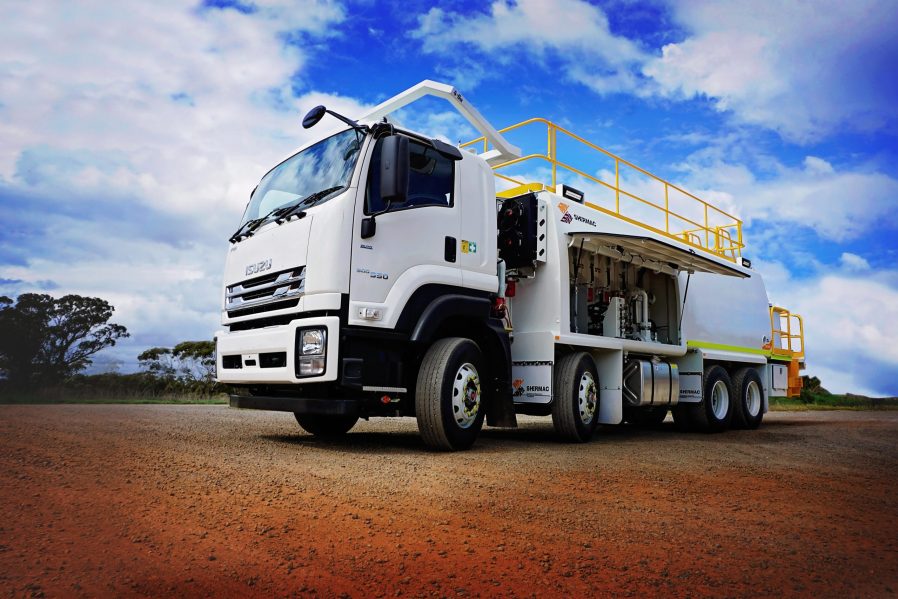 Born out of the need for high quality, engineered-for-purpose industrial vehicles and equipment, and established in 2002, Shermac is an Australian family-owned business that specialises in custom-built water cartage and support vehicles for the mining, civil and commercial sectors.
Shermac realised that the operational needs and operating environments of customers were so diverse, that standardised equipment did not offer them sufficient flexibility. While customers were looking for customised equipment options, these were not available in the equipment manufacturers marketplace.
National Sales Manager Robert Ray said, 'While our business has been based on customisation, over the past twenty years, perhaps inevitably, certain proven and popular designs have emerged particularly around our core of service vehicles and water carts.'
'In all our proven designs, the key design elements such as tank size, dispensing systems and vehicle configurations have the flexibility to be changed to meet the specific needs of clients'
We might get an enquiry from someone who says, "I was looking at your Mineserve 1500 and, while I like the look of it, I need additional diesel fuel capacity. Can that be done?". Our response is typically, no problem, let me send you through some details of a unit we previously configured like that…'
'We want our clients to know that these configuration options are usually things that we've done before and are quick and easy to implement but still offer clients the benefit of proven design with operational flexibility.'
'This doesn't mean that we've lost sight of our roots and we're delighted to focus the full resources of the Shermac organisation on developing customised solutions for clients with specialised or unique requirements.'
'With everything we build, we actively minimise design and engineering risk, delivery risk and performance risk. This means that customers get equipment that is entirely fit-for-purpose and ready to do the job it is expected to do, and they get it on-time and on-budget. We stand behind our products throughout their operational lives and are so confident in their quality that we offer an industry-leading three-year warranty.'
With a deep understanding of operating in remote areas of Australia, the Shermac team can relate to the tough conditions that customers deal with every day, and the company has unprecedented experience in fit-for-purpose and lowest cost of ownership service vehicles for mining, civil and commercial environments.
Ready to find out more? Talk to our expert team to find out how our service vehicles can maximise utilisation and productivity and minimise business risk. Call our team on 1300 799 943 or email [email protected] with your inquiry.