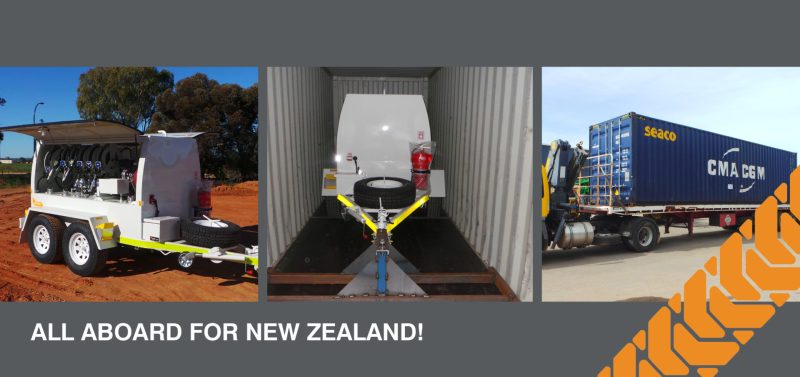 Shermac is Australia's leading manufacturer of service trailers and vehicles for the mining, commercial, local government, and civil sectors. We have been designing and manufacturing custom-built, quality assured mine spec vehicles for sale since 2002, servicing private companies and governments across Australia. We have made a name for ourselves thanks to the high quality of service and attention to detail we give to every single product that we create. Our clients trust our expertise in providing them with service trucks, vehicles, and water carts that help increase efficiency and productivity, as well as minimise operational downtime and costs on fleet procurement and vehicle maintenance.
Banking on our success and stellar reputation in Australia, we are looking to grow our customer base, branching out of our homeland and into different locations all over the world. Our goal is to be the household name in dependable service vehicles, no matter where you are in the world, which is why we are bringing Shermac to New Zealand shores.
SERVICE TRAILERS NZ BUSINESS OWNERS AND SERVICE PROVIDERS CAN RELY ON
We believe that New Zealand business owners deserve nothing but the best service vehicles, and we would like to give them the same positive experience and high quality products that our Australian customers have become accustomed to through the years. We believe that there is a solution to any and all service trailer requirements, and that customers need not limit themselves to what is only commonly available in the market. At Shermac, we provide customised solutions to our customers' needs. We build our trucks and trailers according to the exact specifications of our customers, so that whatever they purchase from us serves them exactly the way they need them to.  So customers in need of service trailers in NZ can definitely count on us to build something that is dependable, and manufactured using only the best and highest quality materials available in the market.
HASSLE-FREE LOGISTICS
NZ customers do not need to worry about logistic problems – after all, New Zealand is just a hop, skip, and a jump from Australia. We have always taken great care in ensuring that our customers' orders are delivered safe and secure – in fact, we were able to successfully deliver custom-built trucks to Laos and those trucks survived the long trip! And before your trailers even reach you, we will make sure to thoroughly test every single component to ensure that everything runs and functions the way they are supposed to. Of course, we value your peace of mind, which is why we will keep you updated every single step of the way, working closely with you so that we are able to deliver on our promise.
From the conceptualisation and design stage all the way to the testing and completion of the project, you can be rest assured that our highly trained team of experts will communicate and collaborate with you, because your satisfaction is our priority.
BUILT-FOR-PURPOSE WATER TANK TRAILER IN NZ
Having been in the business for more than a decade now, we know that water trucks for different industries have different features and purposes. We manufacture and customise water cartage tanks to withstand even the harshest conditions. We use only premium-grade materials, such as highly-durable and corrosion resistant steel, because we know that water storage should not be taken lightly. Our experienced fabrication specialists are experts in the design, building, and repair of all types of water cartage trucks, water tank trailers, and water pumps.
Our water tanks have capacities ranging from 600 to 25,000 litres and feature a durable, easy-to-use design. We are able to design and manufacture water cartage tanks according to the specific needs of your industry, whether for industrial or commercial use.
So when in NZ and in need of a reliable service trailer, Shermac is the name you can trust.
Call us at 1300 799 943 to enquire about our products and services.