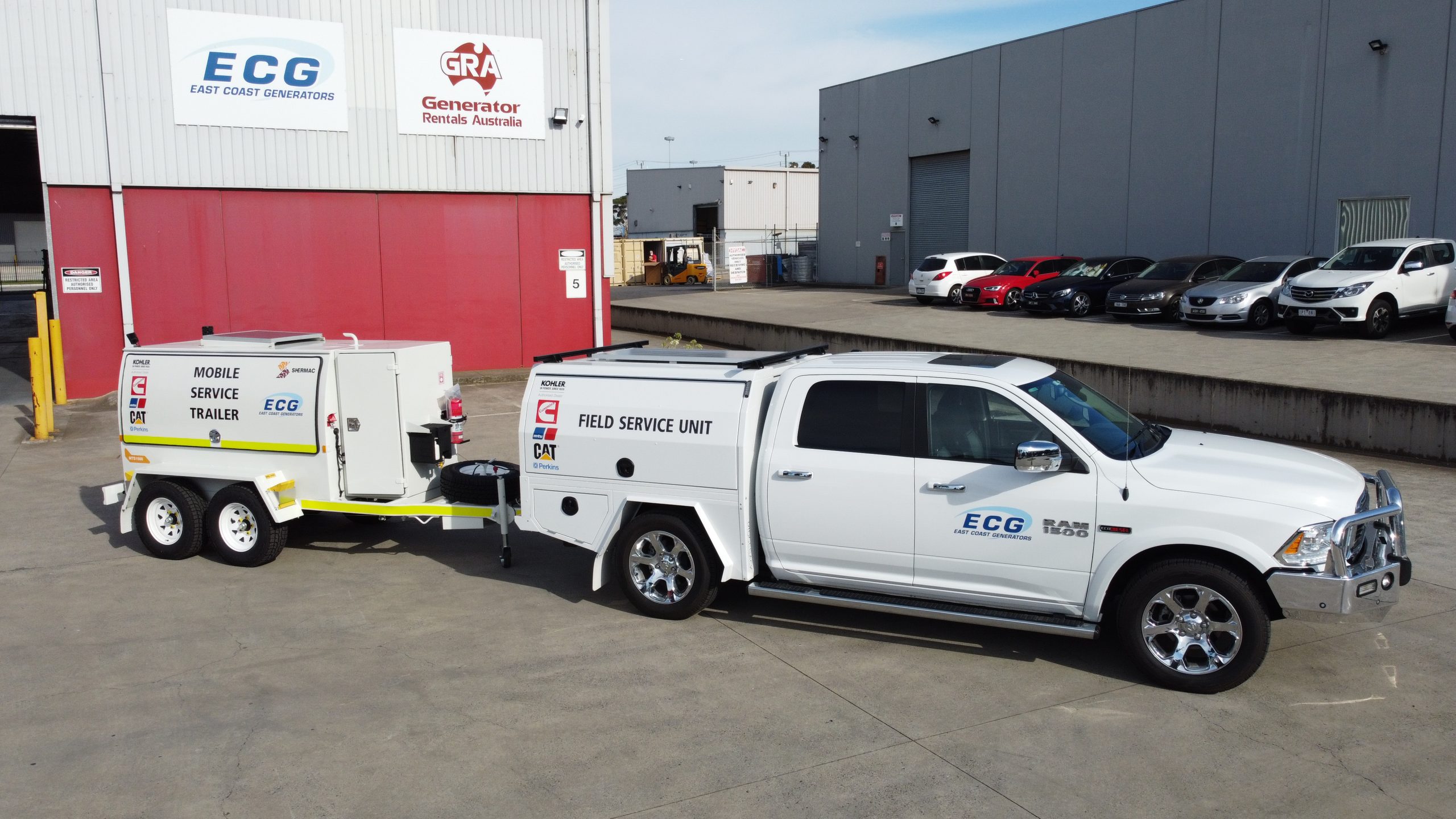 In 1991, Ken Maher acquired a generator hire business in Melbourne, commencing with five staff. Ken's 20 years' experience in electrical fitting/engineering with the Victorian railways was of great assistance in developing the specialist skills required to operate a power generation business.
Today, East Coast Generators remains a family owned and operated business and has grown to a staff of over 25 people servicing clients across Victoria, southern NSW and eastern SA. Based in Altona North, the company is Victoria's leading specialist generator hire, sales and service business and has been helping communities, organisations and individuals to resolve their power supply problems for nearly 30 years.
East Coast Generators has an extensive fleet of modern generators from 2kVA to 1500kVA and can produce solutions greater than 10,000kVA within 1 working day. Generators are supported by an extensive inventory of cable sets, distribution boards, extension leads, cable covers, junction boxes and transfer switches which provide customers with an 'end to end' solution.
Custom Configuration
Part of this end-to-end solution includes on-site service of equipment to ensure it continues to operate at peak performance.
Ken Maher had a service trailer but wanted a more sophisticated unit with greater capacity and started evaluating products from various suppliers. From the outset, Ken was impressed by Shermac and their products saying 'Shermac presented themselves similarly to the way we present to our client base and that immediately made me feel very comfortable with them. We anticipated a long service life for the service trailer and based our decision making on value and quality.'
Ken added, 'We wanted to specify the trailer to suit our needs – this involved the configuration and capacity of tanks and hose reel configurations' adding, 'Shermac made the configuration process straightforward and seamless, and I was very happy with my interactions with the Shermac design team'.
'The trailer was delivered on-time and as-specified and being able to deliver more efficient and effective on-site service, the expected benefits have been realised'.
'The whole experience with Shermac was excellent. I was very pleased with our dealings with them, and they really performed very well'.