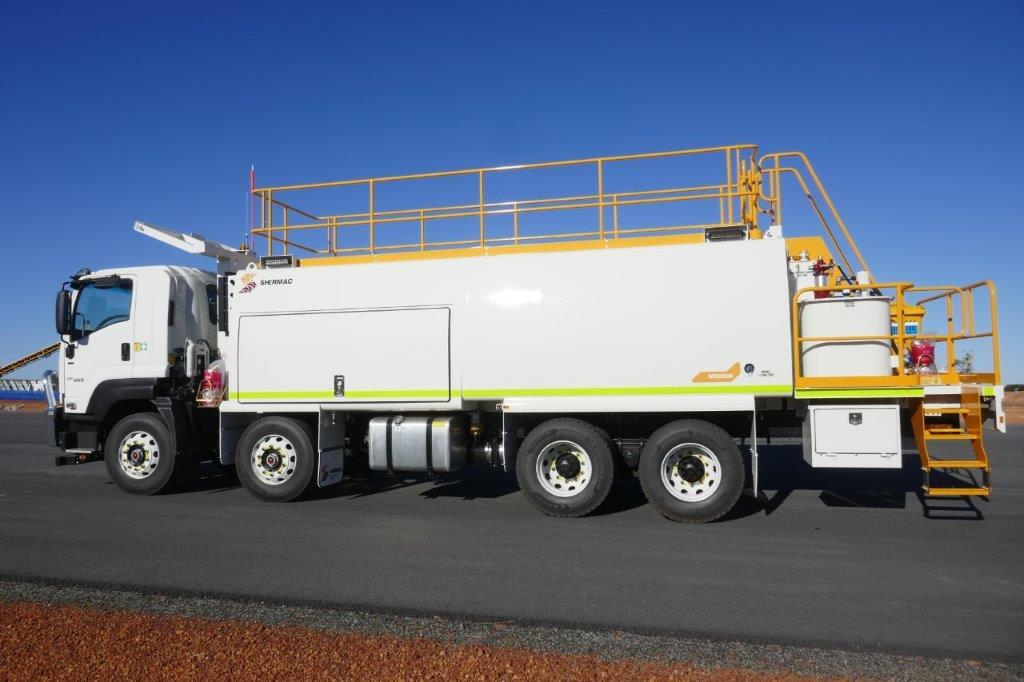 Reliability refers to a vehicle's ability to operate continuously and perform its expected role safely and as intended, without unplanned downtime or interruptions.
For more than 20 years, Shermac have been designing and manufacturing service vehicles for the Australian mining industry. With a deep understanding of operating in remote areas of Australia, we can relate to the tough conditions that customers deal with every day, and we understand the critical importance of vehicle reliability to customer operations.
Shermac's reputation and success has been founded on engineered-for-purpose equipment and the adoption of a strategic approach to reliability management that ensures every vehicle is of a necessary standard for its intended use.
Shermac's approach to reliability management begins with a review of the intended "operating envelope" of a vehicle. This refers to a range of conditions and parameters within which the vehicle can safely and effectively operate. It defines the boundaries within which the vehicle's performance, capabilities, and components are designed to function optimally. The operating envelope considers various factors that can impact the vehicle's operation such as load capacity, environmental conditions, terrain and road conditions, and regulatory requirements.
Shermac's approach to reliability management encompasses the following:
Dependability: Dependability ensures that the vehicle can consistently meet the demands of its job. A Shermac service vehicle can be counted on to be available when needed and be ready to perform its tasks without unscheduled downtime.
Performance: A Shermac service vehicle will deliver consistent performance to meet or exceed operational expectations. It will be capable of performing its designated tasks efficiently and effectively, ensuring that services are delivered without delays or performance bottlenecks.
Durability: Durability ensures a Shermac service vehicle can maintain its performance and functionality over an extended period. A Shermac service vehicle will be able to withstand the operating conditions of its intended working environments, such as rough terrain, extreme temperatures, dust, vibrations, and other demanding factors.
Safety: Every Shermac service vehicle prioritises operator safety and ergonomics. It will be equipped with appropriate safety features and comply with relevant safety regulations to operate in a safe manner to minimise hazards that could impact both the vehicle operator and other personnel on the mine site.
Maintenance: Shermac service vehicles incorporate smart design that makes it easy for operators to conduct regular inspections and perform routine preventative maintenance, supported by well-defined maintenance schedules and procedures.
Spare Parts and Support: Shermac service vehicles are supported by a reliable supply chain for genuine parts, as well as access to technical support and expertise when required. This ensures that maintenance needs can be quickly addressed, minimising downtime, and optimising the vehicle's reliability.
Shermac has unprecedented experience in engineered-for-purpose service vehicles that operate safely, efficiently, and effectively within their intended operating envelope, optimising productivity and utilisation, and minimising operational risk for our customers.
If you'd like to discuss your next project, please call our team on 1300 799 943 or email [email protected] with your inquiry.