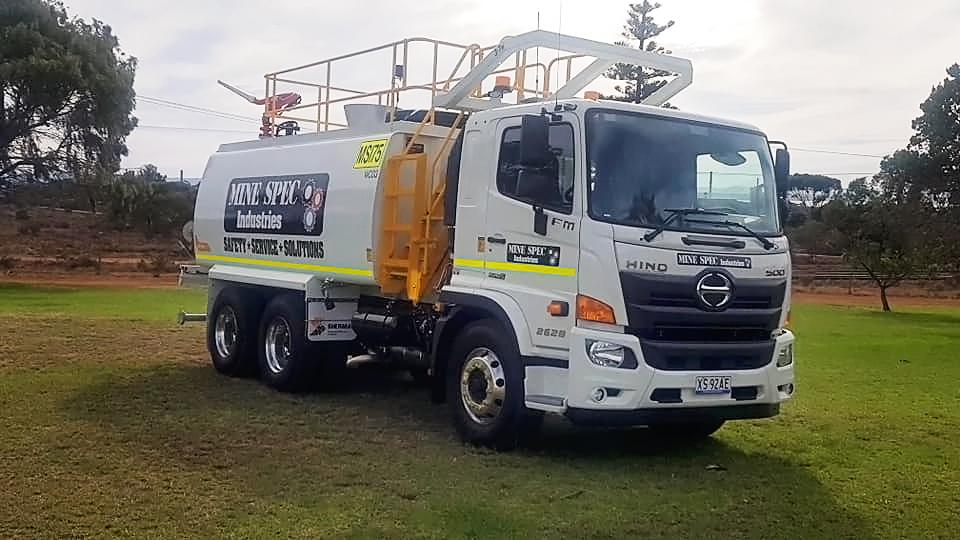 MINE SPEC Industries was established in April 2014 to provide maintenance solutions for mobile and fixed plant in the mining, industrial and transport industries. Services include transport and logistics, equipment procurement, wet and dry equipment hire and project management.

MINE SPEC Industries will inspect, maintain, diagnose, repair and overhaul mobile and fixed plant and equipment such as work platforms, lighting towers, material handling equipment and on / off road vehicles of all types and descriptions. MINE SPEC personnel will perform these services at client facilities, on job sites or at one of its service centres.
MINE SPEC has experienced tremendous growth since start-up and, in part, its success has been attributable to the decisions the company has made about the equipment it uses to service its customers, and a strong focus on achieving uptime, productivity and utilisation goals.
When MINE SPEC wanted to procure a service vehicle for its rental fleet, they were introduced to Shermac through a business associate who invited them to inspect Shermac equipment that they owned.
Jason Tatchell from MINE SPEC said "We were extremely impressed with our findings and while we investigated multiple options, it was the Shermac product that outshone the competition, and nothing came close to the customer service and build-quality that Shermac offered us"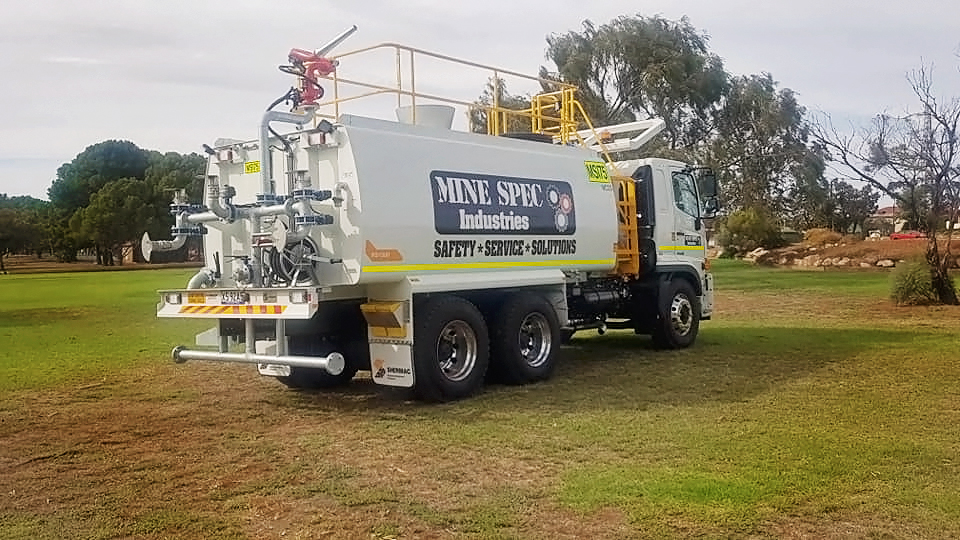 Shermac has been providing customised, engineered-for-purpose service vehicles to the resource sector for two decades. Customisation is critical as vehicle design must reflect the specific operational needs for the unique environment of the customer. MINE SPEC are no different and had specific customisation requirements, and Jason commented "Shermac communicated with us constantly and implemented any custom requirements that we needed with ease"
The vehicle was delivered in-time and on-budget, and Jason noted, "the equipment successfully solved the specific challenges and business needs that MINE SPEC wanted to address" adding, "We have been involved with the hire industry since 1991 and the Shermac product is the best on the market in our opinion and in our experience thus far. We are now experiencing less downtime due to a superior product being used in harsh and hostile working environments. Nothing else comes close"
Jason concluded, "Shermac were professional and instrumental in seeking a fast solution to the issue at hand. This support and service has ensured that Shermac are our preferred heavy vehicle and body provider for our operations here in South Australia"
Ready to find out more? Talk to our expert team to find out how our customisation process can maximise your utilisation and productivity. Call our team on 1300 799 943 or email [email protected] with your inquiry.