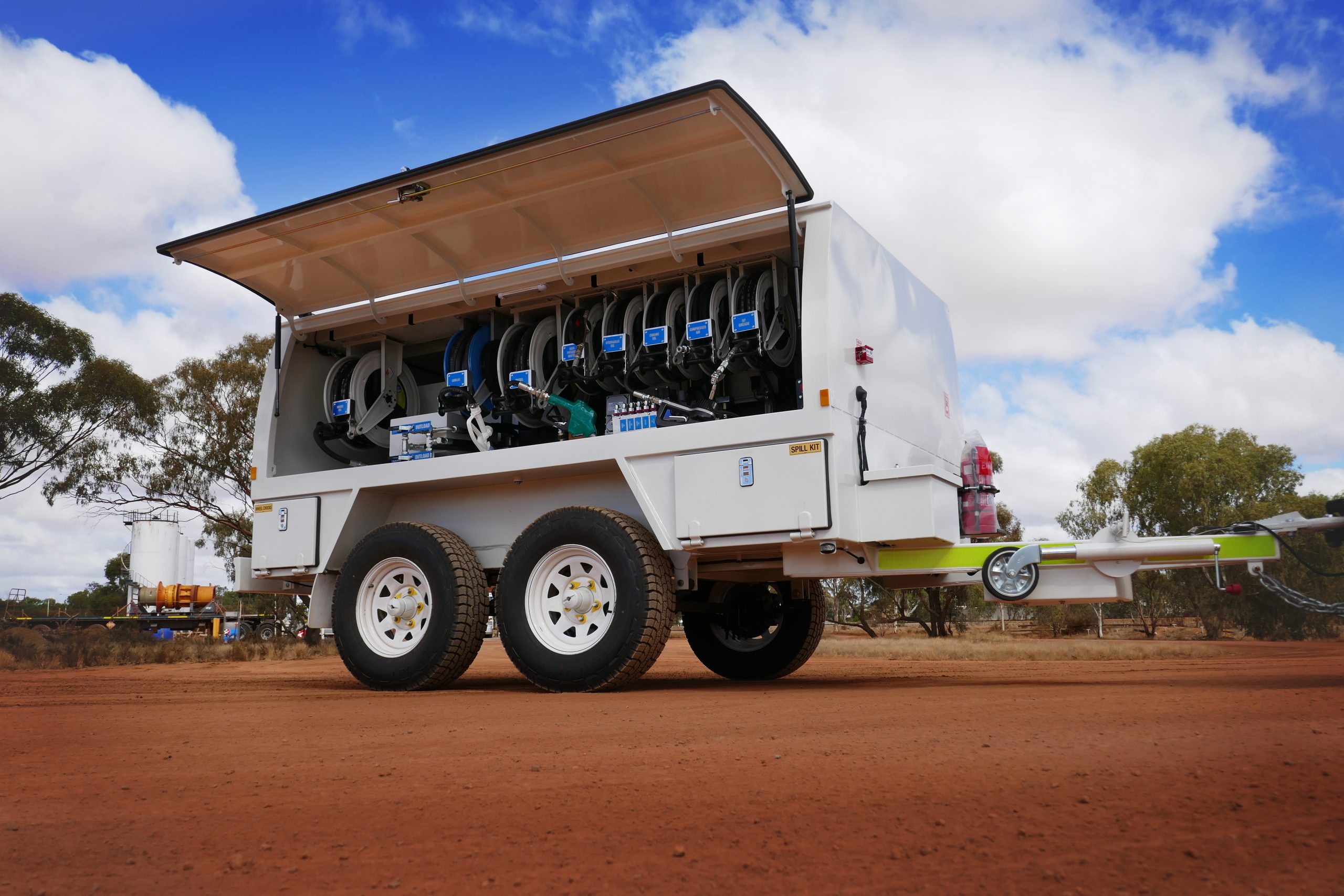 Kerb Weight is the weight of an empty vehicle with all fluids such as oil and coolant and a full tank of fuel. It is literally the weight of a vehicle parked at the kerb and ready to drive away.
The Gross Vehicle Mass (GVM) is the maximum weight of a fully loaded vehicle as specified by the manufacturer. This is equivalent to the Kerb Weight plus the weight of all accessories and the payload. The payload is the weight of everything loaded onto the vehicle, which includes the driver and passengers.
The payload carried by a vehicle must be properly distributed to ensure it does not exceed the maximum load that the front and rear axles can carry, as specified by the manufacturer.
The Kerb Weight less the GVM is the total payload capacity – the total weight of accessories, cargo, and people that the vehicle can transport without towing a trailer.
If a vehicle is towing a trailer, several additional factors must be considered to ensure a vehicle can reliably and safely tow a specified load and can launch – move a load from a complete stop, accelerate and climb.
The Trailer Weight (TARE) is the weight of an empty trailer, while the Gross Trailer Weight (GTW) is the maximum axle load that the trailer can carry as specified by the manufacturer.
When towing a trailer, the bulk of the trailer weight is taken by the trailer wheels, but a small proportion is passed to the towing vehicle via tow bar. The Tow Bar Download (TBD) is typically between 10% and 15% of the GTW, and together, the TBD and the GTW form the Aggregate Trailer Weight (ATW) which is the maximum towing weight as specified by the manufacturer.
Finally, the Gross Combination Mass (GCM) is the maximum combined weight of a vehicle and trailer as specified by the vehicle manufacturer. In the same way that cargo on the towing vehicle needs to be properly distributed to not exceed the axle capacities, so too does cargo on the trailer. As a rule of thumb, approximately 60% of the load should be in the front half of the trailer but it is important to note that overloading the front of a trailer will increase the TBD and potentially exceed the 15% range which may result in impairment of vehicle performance.
Headquartered in regional Western Australia, Shermac has been designing and manufacturing high quality, engineered-for-purpose mobile equipment in the mining, civil and commercial sectors since 2002.
Shermac engineers utilise world-class technology that allows them to exactly measure vehicle and trailer load, and weight distribution and compliance is verified at several stages in the Shermac design process. An initial weight report is submitted at quotation, another is submitted at completion of detailed design and engineering, and a final weight report is submitted pre-delivery.