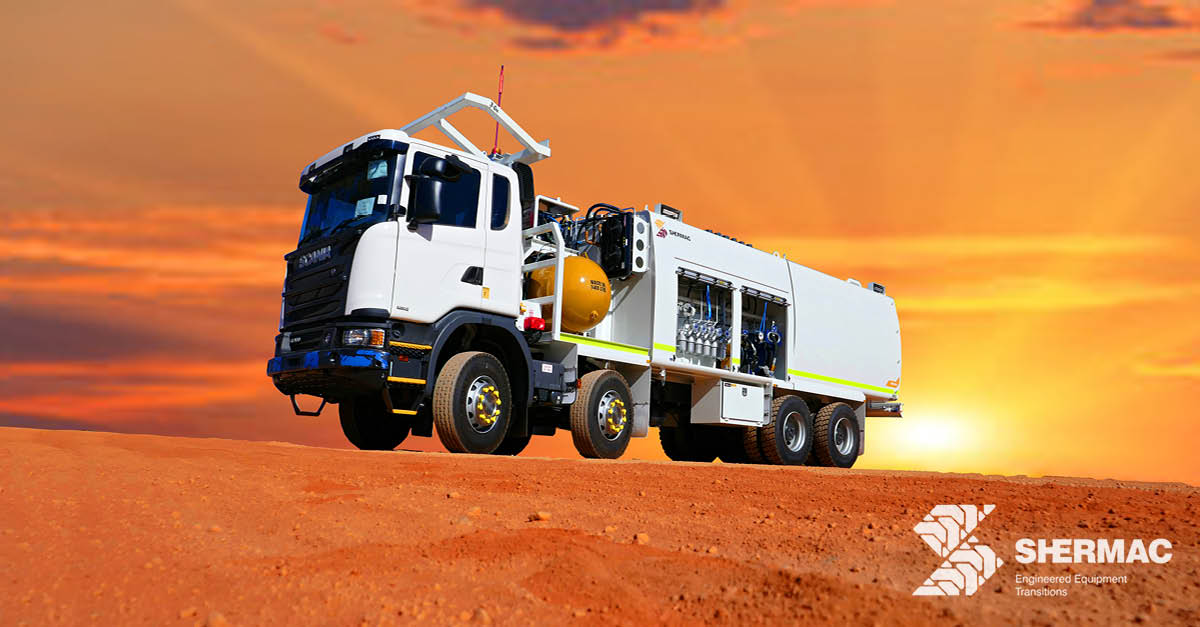 What's important to you as a buying manager is important to Shermac: You need customized equipment for your service vehicles. You want creative, flexible products to reflect your particular needs, preferences and circumstances.
Other companies offer standard equipment and layouts, but your crew needs unique business solutions. Your crew has to deal with a harsh environment: It's hot, it's dry, and safety is paramount. Standard equipment doesn't address your specifications. Shermac equipment is customised to your environment and application; Shermac builds innovative equipment especially made for your specific preferences and needs. There's nothing "standard" about it. It's customised to do the job that you need to be done.
When your company makes a purchase, it's a significant purchase. You and your crew want a customized truck that lasts for years. Shermac designs and builds customized, fit-for-purpose equipment that's delivered on-time, as-specified and ready to work. Shermac's meticulous engineering and manufacture ensures optimum productivity and a predictable lifetime cost of ownership. Every product reflects our industry experience making us the lowest-risk supplier of specialised support and service vehicles in Australia.
You need to service, repair, and maintain heavy equipment, so Shermac's customized service trucks, water cartage trucks, crane trucks, fuel trucks, boilermaker's vehicles, diesel trailers, service trailers and other quality mining vehicles that provide repair, service and maintenance outside of a workshop is what you're looking for.
Shermac understands productivity is crucial. Travelling long distances is the norm in Western Australia, Queensland and New South Wales, and productivity goes down when your crew has to travel long distances to reach a workshop for repairs and service. Shermac's mobile workshops provide reliable, responsive, and flexible field support and maintenance as well as crucial spare parts. Shermac goes where you go, and gets you and your crew back to work as soon as possible.
Shermac is an Australian-owned and operated business that custom-build water cartage and support vehicles for the mining, civil and commercial sectors from a purpose-built design and manufacturing facility in Western Australia. Trust Shermac to get your questions answered quickly and completely by phone or email. We are customer-focused and solution-focused. Our customers are our top priority.
Our focus on the small details lets you focus on the big picture. Be sure to contact us about spare parts; our knowledgeable customer service will detail what parts we carry and what we have in-stock. Shermac provides end-to-end support from design, sourcing, manufacture, hand-over and ongoing support and maintenance.
Contact us via phone (1300 799 943) or email ([email protected]) to get the questions answered that help you discuss solutions with your supervisors. We have the creative business solutions to help your business succeed.